Attending West Hartford Community Events
Our community events are great opportunities to build referral networks within the functional medicine community! Four times a year, we host these events, exclusive to medical professionals. 

Practitioners use this time to connect with other industry professionals and participate in an open discussion forum with colleagues over a delicious gluten- and dairy-free meal. 

Our members are guaranteed a spot at community events, a huge advantage since these events are almost always at capacity. Space permitting, the event is then opened up to all non-member healthcare professionals.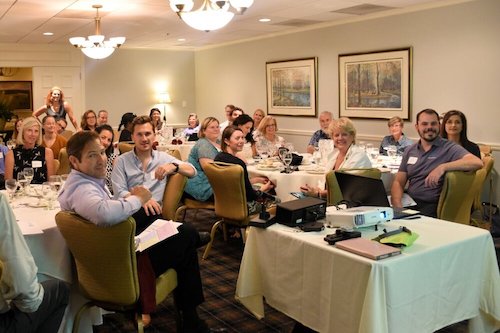 At our community events, you can:
Meet like-minded practitioners in your field
Gain a referral network
Discuss disease states in an open forum
Find unexpected solutions for complex patient cases
Gain access to industry thought leaders
Learn more about cutting-edge topics